Now in its third year, the Irish Film Festival takes place from Wednesday 18th April to Saturday 28th April at three locations. The festival will be starting with a special screening at the Penrith Gaels, Glebe Place & Philip St. Kingswood then moving onto the Chauvel Cinema in Paddington with the final stop at the Kino Cinema, Melbourne.
The Irish Film Festival presents a program of contemporary film that reflects the complexity, vitality and diversity of Irish communities in Ireland, in Australia and across the globe.
For the first time the Irish Film festival will run a Short Film Competition to recognise and support filmmakers at a grass roots level. Submissions detailed here
Opening Night Film Announced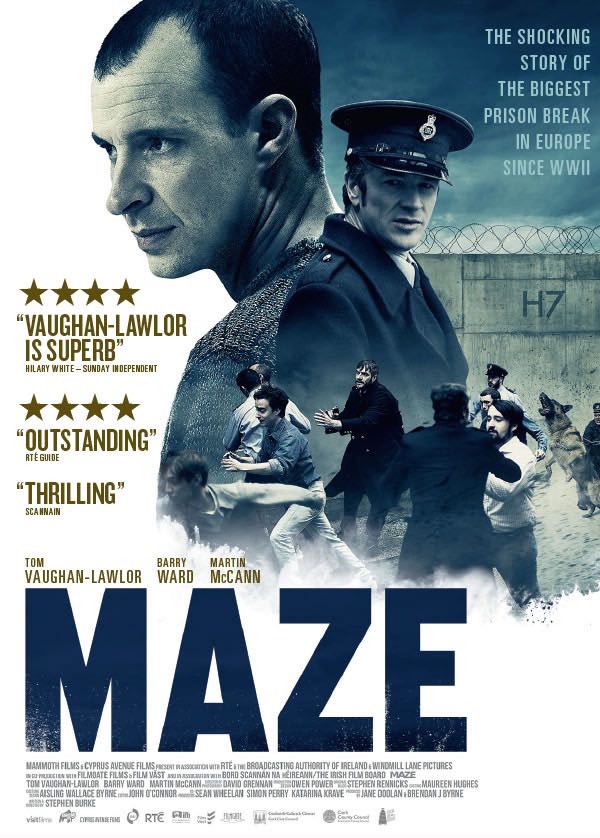 MAZE is a drama based on the IRA breakout from the Maze prison in 1983. Recently screened at the Irish Film Festival in Fremantle to SELL OUT audience MAZE will also screen at the Irish Film Festival in Sydney and Melbourne. It features a great performance by Tom Vaughan Lawlor who many of you will know as Nidge from Love/Hate.